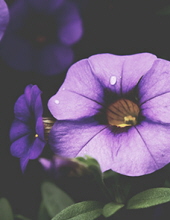 Obituary for Juanita "Tootsie" Rison
Juanita "Tootsie" Rison, age 81, of Wall Street in Irvine, passed away Saturday, November 9, 2019, at her home. She was born February 27, 1938 in Estill County and was the daughter of the late Roy D. and Sophia M. Garrett Arvin. She was a retired employee of the Bluegrass Army Depot and a member of the Crooked Creek Christian Church. She had lived in Estill County all her life. She was preceded in death by her husband, Estill Rison. She is survived by:
2 Daughters: Vivian (Gene Dixon) Walling - Irvine
Lisa (Gary) Rawlins - Irvine
1 Son: Ronald (Robin) Rison - Irvine
3 Sisters: Margaret (Ronnie) Barnes - Waco
Betty (Bob) Young - Irvine
Phyllis Thomas - Irvine
7 Grandchildren: Chris Rawlins, Michelle Rawlins, Jessica Townsend, Erica (Jeremy) Stewart, Veronica (Clay Jr.) Mansfield, Victoria Rison and Tony Walling
20 Great Grandchildren 6 Great Great Grandchildren
Special granddaughter-in-law: Sylena Neal - Irvine
Funeral services will be conducted Tuesday, November 12, 1 PM at the Warren F. Toler Funeral Home Chapel by Donnie Watson. Burial will be at the West Irvine Cemetery. Friends may call between 6 and 9 PM Monday at the Warren F. Toler Funeral Home.