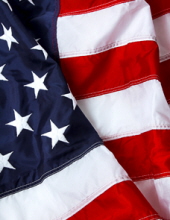 Obituary for Josephine M. Roberts
Josephine M. Roberts, age 91, of Sandhill Road in Irvine, passed away Monday, January 17, 2022, at her home following a long illness. She was born October 15, 1930 in Estill County and was the daughter of the late Ruben I. McIntosh and Nettie Lanald McIntosh Ballard. She was retired from the military and federal civil service. She served 3 years active duty in the United States Marine Corp and 18 years in the Army Reserve. She was preceded in death by her husband, Samuel Gene Roberts and is survived by:
1 daughter: Judith Gale Kendall - Irvine
3 sons: Michael Dale Collins - Irvine
Robert Hale Collins - Irvine
Harold Ivans Collins - Mt. Washington
1 sister: Lydia Ann Arvin - Irvine
6 grandchildren and 9 great grandchildren
She was preceded in death by 1 sister, Elsie Emmie Swisher, and 3 brothers, Armester McIntosh, Elmer Gene McIntosh and Samuel Ballard.
Funeral services will be conducted Saturday, January 22, 1 PM at the Warren F. Toler Funeral Home Chapel. Visitation will be held Saturday from 11 AM to 1 PM at the Funeral Home. Burial will be at the Kentucky Veterans Cemetery Central in Ft. Knox on February 15th.