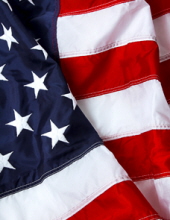 Obituary for Joseph Patrick Pendergest, Jr.
Joseph Patrick Pendergest, Jr., age 60, of Patsy Road in Irvine passed away Thursday, October 8, 2020, at the University of Kentucky Hospital following a long illness. He was born September 14, 1960 in Cincinnati, Ohio and was the son of the late Joseph Patrick Pendergest, Sr. and Mattie B. Ratcliffee Pendergest. He was a roofer and former member of the National Guard. He attended the Crossroads Church of Christ. He is survived by:
His daughter: DaMeida Jo Rogers - Estill Co.
4 sisters: Stella Gray - Estill Co.
Carolyn (Jim) Hall - Estill Co.
Dorita Marcum - Estill Co.
Bernie (Ova) Abney - Estill Co.
2 grandchildren: Shawnee and Trevor Rogers
He was preceded in death by 1 sister, Peggy Patrick.
Friends may call between 10 AM and 12 PM Wednesday at the Warren F. Toler Funeral Home. Private funeral services will be conducted by Bro. Elwood Patrick with burial at the Cobb Hill Cemetery.