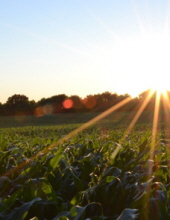 Obituary for Johnny B. Dixon
Johnny B. Dixon, age 75, of Ann Street in Irvine, passed away Monday, July 19, 2021, at the Compassionate Care Center following a long illness. He was born August 12, 1945 in Estill County and was the son of the late Clarence and Mary Ellen Lunsford Dixon. He was a retired construction worker and attended the Outreach Church. He had lived in Estill County all his life. He is survived by:
His wife: Susie Powell Dixon
1 daughter: Johna Mechelle Dixon - Estill Co.
He was preceded in death by 3 sisters, Celia Toler, Eliza Stamper, Florence Gross and 3 brothers, Claude, Junior and Frank Dixon.
Graveside services will be conducted Friday, July 23, 12 PM at the Alexander Cemetery with Bro. Jerry Rose officiating. The Warren F. Toler Funeral Home is in charge of arrangements.