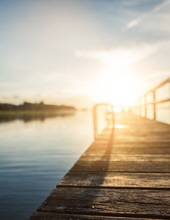 Obituary for Johnnie L. Stephens
Johnnie L. Stephens, age 78, of North Plum Street in Irvine, passed away Wednesday, July 8, 2020, at the Berea Health & Rehabilitation Center following a long illness. He was born May 28, 1942 in Rockcastle County and was the son of the late Johnnie R. and Pearlie Payne Stephens. He was a retired Hyster Company employee. He was preceded in death by his wives, Wanda Faye Lamb Stephens and Evelyn Jean Harris Stephens. He is survived by:
1 daughter: Sharon Elaine (David) Forsythe - Madison Co.
1 son: Johnnie Wayne (Tina) Stephens - Madison Co.
4 step-children: Judy Venters - Ohio
Sherry Tester - Estill Co.
Brenda (Larry) Neal - Estill Co.
Dewayne Payne - Clark Co.
10 grandchildren: Sarah Forsythe, Jeff (Amanda) Saylor, Ova (Amy) Venters, Shane Venters, Marshall Tester, Joe Tester, Jay Neal, Mary Lynn Campbell, Tia Payne and Wayne Payne
19 great grandchildren and 2 great-great grandchildren
Friends may call Friday, July 10, between 11 AM and 1 PM at the Warren F. Toler Funeral Home. Private funeral services will be held with burial at the Oakdale Cemetery.