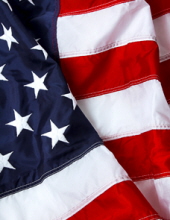 Obituary for John Warren Reed
John Warren Reed, age 53, of Sweet Lick Road in Irvine passed away Tuesday, June 18, 2019, at the Marcum & Wallace Memorial Hospital following a short illness. He was born December 13, 1965 in Clark County and was the son of the Wanda Center Reed Henry and the late Millard Reed. He was a United States Navy veteran and a construction worker. He had lived in Estill County most of his life. Survivors in addition to his mother include:
2 Sisters: Robin Rose - Madison Co.
Julie (John) O'Malley - Indiana
1 Half-Sister: Joanna (Jay) Collins - North Carolina
4 Nieces and Nephews: Lauren Rose, Jason Rose, Sarah Beth Posante and Andrew Posante
Funeral services will be conducted Saturday, June 22, 1 PM at the Warren F. Toler Funeral Home Chapel. Burial will be at the Tipton Ridge Cemetery. Friends may call from 11 AM to 1 PM Saturday at the Warren F. Toler Funeral Home.