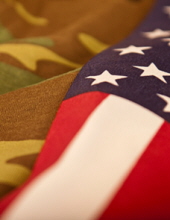 Obituary for Jimmy Wayne McCreary
Jimmy Wayne McCreary, age 75, of Twin Creek Road in Irvine passed away Saturday, February 15, 2020, at the Compassionate Care Center following a long illness. He was born December 6, 1944 in Madison County and was the son of the late Fred and Nancy Gilliam McCreary. He was owner of McCreary Builders and a member of the Irvine First Baptist Church. He was a former member of the National Guards. He is survived by:
His wife: Bertha Lynn "Bo" Reynolds McCreary
2 sons: Jimmy Douglas (June) McCreary - Estill Co.
Jeffrey Wayne (Teresa) McCreary - Midway
2 sisters: Betty Jean Becknell - Madison Co.
Lois (Kenneth) Jones - Madison Co.
1 brother: Gale (Nettie) McCreary - Madison Co.
5 grandchildren: Parker Douglas McCreary, Allie Madden McCreary, Jesse McCreary, Cody Bowles and Tanner Williams
He was preceded in death by 2 brothers, Freddie and William Douglas McCreary.
Funeral services will be conducted Thursday, February 20, 1 PM at the Warren F. Toler Funeral Home Chapel by Bro. Merle Travis. Friends may call between 6 and 9 PM Wednesday at the Warren F. Toler Funeral Home.