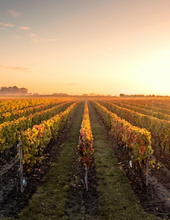 Obituary for Jimmy Bernard Watson
Jimmy Bernard Watson, age 75, of Sandhill Road in Irvine, passed away Wednesday, April 28, 2021, at his home following a short illness. He was born September 9, 1945 in Powell County and was the son of the late Jess and Bessie McCoy Watson. He was a retired farmer and attended the Ivory Hill Baptist Church. He had lived in Estill County most of his life. He was preceded in death by his wife, Mona Abney Watson and is survived by:
His daughter: Ginny Watson - Estill Co.
His son: Jimmy Watson, Jr. - Estill Co.
2 sisters: Barbara Cole - Powell Co.
Patsy Powell - Powell Co.
1 brother: Jesse Duwain Watson - Clark Co.
6 grandchildren and 3 great grandchildren
He was preceded in death by 4 siblings, Jonell Barnes, Gaylord Watson, Benny Watson and Eddie Watson.
No services are scheduled at this time. The Warren F. Toler Funeral Home is in charge of arrangements.