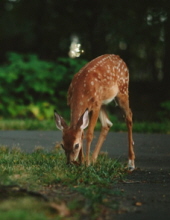 Obituary for Jimmie David Henry
Jimmie David Henry, age 69, of Elizabeth Street in Irvine, passed away Wednesday, November 21, 2018, at the Irvine Nursing & Rehabilitation Center following a long illness. He was born April 5, 1949 in Estill County and was the son of the late Elbridge and Dema Plowman Henry. He was a member of the Irvine First Church of the Nazarene and had lived in Estill County all his life. He is survived by:
2 Sisters: Lena (Jerry) Samples Estill Co.
Sharon Murphy Estill Co.
2 Brothers: Shelby (Patricia) Henry Estill Co.
Arthur F. (Donna) Henry Virginia
Funeral services will be conducted Monday, November 26, 1 PM at the Warren F. Toler Funeral Home Chapel by Bro. Jerry Rose. Burial will be at the Oakdale Cemetery. Friends may call after 11 AM Monday at the Warren F. Toler Funeral Home.