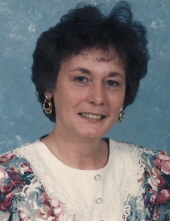 Obituary for Jewel Dean Brandenburg
Jewel Dean Brandenburg, age 75, of Embassy Drive in Lexington, passed away Thursday, September 1, 2022, at the University of Kentucky Hospital following a long illness. She was born January 30, 1947 in Hamilton County, Ohio and was the daughter of the late Hargas and Addie Alcorn Brandenburg. She worked on the assembly line for Dixie Cup and she had lived in Lexington for most her life. She is survived by:
Her son: Gregory Allen (Denise) Bishop - Georgetown
In addition to her parents, she was preceded in death by 1 sister, Jeanette Crowe, and 1 brother, Thomas Tudor.
Graveside services will be conducted Tuesday, September 6, 12 PM at the Alcorn Cemetery with Bro. Danny Bennett officiating.