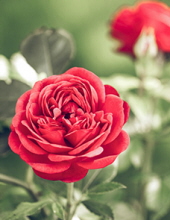 Obituary for Jessie Mae Caudill
Jessie Mae Caudill, age 87, of Rice Station Road in Irvine, passed away Sunday, March 1, 2020, at the Irvine Health & Rehabilitation Center. She was born February 28, 1933 in Morning Sun, Ohio and was the daughter of the late Banford and Emma Berryman Estes. She was a former cook at the Marcum & Wallace Memorial Hospital and was a member of the Rice Station Christian Church. She was preceded in death by her husband, Francis Edward Caudill, 4 sisters; Rebecca Puckett, Mildred Fry, Opal Serio, Anna Belle Pervus and 2 brothers; Edward and William Estes. She is survived by several nieces and nephews.
Memorial services will be held at a later date. Warren F. Toler Funeral Home is in charge of arrangements.