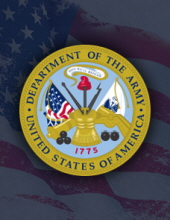 Obituary for Jerome "Jerry" Gordon Sullivan
Jerome "Jerry" Gordon Sullivan, age 85, of Corinth Road in Irvine, passed away May 26, 2020 at his home following a long illness. He was born March 18, 1935 in Covington, Kentucky to the late John D. Sullivan and Elsie Bodee Sullivan. He was a state auditor and was a member of the Dunaway United Methodist Church. He was a United States Army Veteran. He is survived by:

His wife: Linda Fay Wood Sullivan

Several Nieces and Nephews

He is preceded in death by 2 sisters, Betty Vastine and Maureen Tepe; and 2 brothers, Jack Sullivan and Robert Sullivan

Graveside services will be held Friday, May 29, 1 PM at the Wood Cemetery by Bro. Jim Hall.

In lieu of flowers, donations are suggested to Covid-19 Relief Charities.