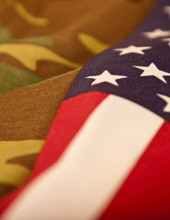 Obituary for Jerald Edward Stacy
Jerald Edward Stacy, age 68, of Sandhill Road in Irvine, passed away Wednesday, November 28, 2018, at the Veterans Administration Hospital in Lexington following a long illness. He was born December 21, 1949 in Clark County and was the son of the late Dennis and Helen Johnston Stacy. He was a United States Army veteran of the Vietnam era and a member of the VFW and American Legion. He was a contractor and member of the Sandhill Christian Church. He was preceded in death by his wife, Victoria Napier Stacy. He is survived by:
1 Son: Ashley Brett Stacy Estill Co.
4 Sisters: Judy Stacy Estill Co.
Joan (Kenny) Murphy Estill Co.
Janey (Cecil) Bishop Estill Co.
Jenny (Mike) Collins Estill Co.
1 Brother: Joseph Allen (Sue) Stacy Madison Co.
1 Grandchild: Madix Fields
Several nieces and nephews, grandnieces and grandnephews
He was preceded in death by his daughter, Amber Stacy Fields and 1 brother, Jack Dennis Stacy.
Memorial services will be conducted Thursday, December 6, 3 PM at the Sandhill Christian Church by Bro. Matt Vaughn. Friends may call after 1 PM Thursday at the Church. Warren F. Toler Funeral Home is in charge of arrangements. In lieu of flowers, donations are suggested to the Sandhill Christian Church.