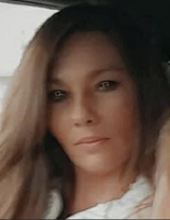 Obituary for Jennifer Lynn Gray
Jennifer Lynn Gray, age 41, of Mountain Crest in Irvine, passed away Saturday, January 15, 2022, at the Marcum & Wallace Memorial Hospital following a short illness. She was born May 30, 1980 in Estill County and was the daughter of Stella Frances Pendergest Gray and Lonnie Allen Gray. She had lived in Estill County all her life. Survivors in addition to her mother and father include:
2 daughters: Kaitlyn Boyd - Powell Co.
Jocelynn Bennett - Powell Co.
1 son: Mason Gray - Estill Co.
She was preceded in death by her sister, Tina Marie Gray.
Funeral services will be conducted Wednesday, January 19, 1 PM at the Warren F. Toler Funeral Home Chapel with Bro. Jerry Rose officiating. Burial will be at the Marcum Cemetery. Visitation will be held Wednesday from 11 AM to 1 PM at the Funeral Home.