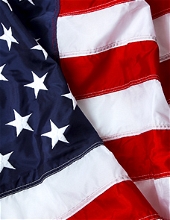 Obituary for Jeffery Hardy
Jeffery Hardy, age 61, of Picnic Hill Road in Irvine, passed away Wednesday, April 26, 2023, at the Marcum & Wallace Memorial Hospital. He was born May 27, 1961, in Dayton, Ohio and was the son of Leonard David and Elizabeth Dawes Hardy. He was a former member of the National Guard and had lived in Estill County most of his life. Survivors in addition to his father and mother include:
2 daughters: Brandy Hardy- Estill Co.
Christy Hardy - Estill Co.
1 sister: Debra Rogers - Estill Co.
1 brother: Jerald Hardy - Estill Co.
4 grandchildren: Christopher Smith, Jeremy Miller, Douglas Wolfinbarger, and Bryce Wolfinbarger
He was preceded in death by his brother, David Hardy.
Funeral services will be conducted Saturday, April 29, 1 PM at the Warren F. Toler Funeral Home Chapel with Bro. Sherl Thomas officiating. Burial will be at the South Irvine Cemetery. Visitation will be held on Saturday from 11 AM to 1 PM.