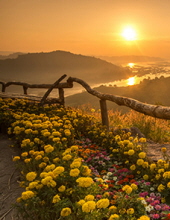 Obituary for Jeffery Allen "Jeff" Bailey
Jeffery Alan "Jeff" Bailey, age 51, of River Drive in Irvine, passed away Tuesday, May 25, 2021, at his home. He was born December 1, 1969 in Richmond, Indiana and was the son of Sue Gabbard Bailey and the late James Alton Bailey. He was a cabinet maker and had lived in Estill County for the past 25 years. Survivors in addition to his mother include:
His son: Bryan Bailey - Indiana
2 sisters: Carrie Sue Morris - Wolfe Co.
Brenda Faye Noe - Florence
He was preceded in death by 2 brothers, James and Jonathan Bailey.
Memorial services will be held at a later date. The Warren F. Toler Funeral Home is in charge of arrangements.