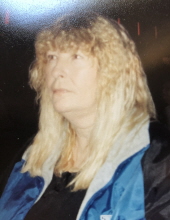 Obituary for Janice Sue Cornett
Janice Sue Cornett, age 71, of Crabtree Lane in Irvine, passed away Saturday, September 25, 2021, at Baptist Health in Richmond following a long illness. She was born November 30, 1949 in Beattyville and was the daughter of the late Bonnie and Earsie Halloway Keith. She was a homemaker and had lived in Estill County most of her life. She was preceded in death by her husband, Danny Wayne Cornett and is survived by:
2 daughters: Angela Sue Harrison - Irvine
Allison Faye Means - Madison Co.
2 sons: Wayne Scott Cornett - Irvine
Isaac Lee Cornett - Irvine
2 sisters: Katherine Hughes - Dayton, OH
Peggy Gross - Irvine
10 grandchildren and 18 great grandchildren
She was preceded in death by 2 sisters, Myrtle Sue Wilson and Stella Spicer.
Visitation will be held Tuesday, September 28, from 3 to 5 PM at the Warren F. Toler Funeral Home. There will be no services.