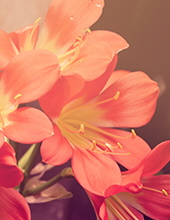 Obituary for Janey "Jeannie" Gray Witt
Janey (Jeannie) Gray Witt, age 83, of Furnace Junction in Ravenna, passed away Friday, June 24, 2022, at the Irvine Health and Rehab Center following a long illness. She was born August 30, 1938, in Estill County and was the daughter of the late Edward Gray Sr. and Della Lanald Gray. She was a retired hairdresser and was a member of the Gum Springs Church of God. She had lived in Estill County all her life. She is survived by:

2 daughters: Vickie Witt - Estill Co.
Kelli Watson - Shelby Co.
6 sisters: Patricia Maddox - Ohio
Virginia Steele - Ohio
Teddy Arthur - Estill Co.
Dorothy Case - Estill Co.
Betty Shepherd - Estill Co.
Darlene Sparks - Ohio
2 grandchildren: Dalton Watson
Grayce Watson
Several nieces and nephews.
A special niece: Debra French

In addition to her parents, she was preceded in death by her husband, Chester Sidney Witt, 2 sisters, Christina Miller and Myrtie Tipton, and 2 brothers, Marion Gray and Edward Gray Jr.

Funeral services will be conducted Tuesday, June 28, 1 PM at the Warren F. Toler Funeral Home Chapel with Bro. Les McIntosh officiating. Burial will be at the Gray Cemetery. Visitation will be held Tuesday from 11 AM to 1 PM at the Funeral Home.