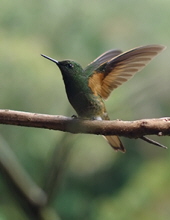 Obituary for James Stepp
James Stepp, age 58, of Wagersville Road in Irvine passed away Thursday, September 27, 2018, at the Marcum & Wallace Memorial Hospital after a long illness. He was born April 28, 1960 in Estill County and was the son of the late Cornelius and Callie Plowman Stepp. He was a retired mechanic and had lived in Estill County all his life. He is survived by:

His wife: Cheryl L. Flynn Stepp

2 Sons: Chris Stepp Florida

Jeramie Stepp Estill Co.

1 Sister: Carolyn S. Isaacs Estill Co.

3 Brothers: Bill Stepp Estill Co.

Raymond Stepp Estill Co.

Terry Stepp Estill Co.

2 Grandchildren

He was preceded in death by 2 brothers; Wallace and Kenneth Stepp.

Funeral services will be conducted Monday, October 1, 1 PM at the Warren F. Toler Funeral Home Chapel by Bro. Delmer McGee and Bro. Sam Miller. Burial will be at the Campbell Cemetery. Friends may call after 11 AM Monday at the Warren F. Toler Funeral Home.