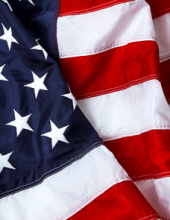 Obituary for James Omer Noe
James Omer Noe, age 79, of Fitchburg Road in Ravenna, passed away Thursday, October 31, 2019, after a long illness. He was born April 3, 1940 in Estill County and was the son of the late James Grant and Goldie Mae Tipton Noe. He served in the United States Army and was a retired farmer and construction worker. He was a member of the House of Prayer and had lived in Estill County all his life. He is survived by:
His wife: Pamela Jean Riddell Noe
1 Daughter: Teresa Mae Raider - Danville
2 Sons: James Stephen Noe - Estill Co.
Jeffery Boyd Noe - Morehead
4 Step-Children: Melason Edmonson - Estill Co.
Donnie Leon Isaacs, Jr. - Estill Co.
Kevin Shane Isaacs Estill Co.
Aaron Craig Isaacs - Estill Co.
20 Grandchildren 12 Great Grandchildren
He was preceded in death by 1 son, Ronald G. Noe, 1 sister, Lois Jean Barnes and 1 Great Grandchild.
Funeral services will be conducted Sunday, November 3, 2 PM at the Warren F. Toler Funeral Home Chapel by Bro. Darrell Isaacs and Bro. Garrett Thomas. Burial will be at the Mackey Cemetery. Friends may call Sunday from 12 PM to 2 PM at the Warren F. Toler Funeral Home.