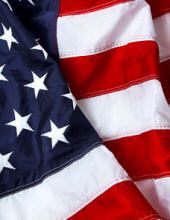 Obituary for James Bobby Walling
James Bobby Walling, age 78, of Campbells Branch Road in Ravenna passed away Wednesday, April 10, 2019, at his home following a sudden illness. He was born December 4, 1940 in Estill County and was the son of the late William and Evalina Keith Walling. He was a retired truck driver and a former member of the Fitchburg Masonic Lodge. He was a United States Marine Corp veteran. He had lived in Estill County all his life. He was preceded in death by his wife, Mary Nell Tipton Walling. He is survived by:
3 Daughters: Virginia Long - Estill Co.
Rebecca (David) Canter - Estill Co.
Esther (Sam) McKinney - Estill Co.
1 Son: James David Walling - Estill Co.
1 Sister: Freda Jean Watson - Estill Co.
1 Brother: Lindsey Clinton Walling - Florida
4 Grandchildren: Jennifer Pingleton, Wesley Canter, Brianne McKinney and Martin McKinney
5 Great-Grandchildren: Alex Pingleton, J.W. Canter, Christopher Canter, Camille Spencer, Eli McKinney
He was preceded in death by 1 brother, Ernest C. Walling.
Funeral services will be conducted Sunday, April 14, 2 PM at the Warren F. Toler Funeral Home Chapel by Bro. Ricky Kirby. Burial will be at the Walling Family Cemetery. Friends may call after 12 PM Sunday at the Warren F. Toler Funeral Home.