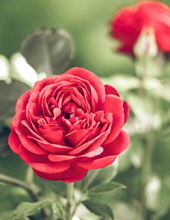 Obituary for Ima Murphy Ward
Ima Murphy Ward, 92, of Martinsville, Virginia, passed away Tuesday, January 31, 2023, at her residence. She was born November 28, 1930 in Kentucky, to the late Lonnie Murphy and Hazel Isaac Murphy. In addition to her parents, she was preceded in death by her; sisters, Eula, Edra and Beula; and brothers, Donald and Bonnie Murphy.
She worked for the Henry County Public School System, and enjoyed all the children whom she truly admired. She loved children and animals; enjoyed helping others, and the outdoors, especially hiking.
Ima is survived by her daughter, Jessie Ward; sisters, Mildred, Marjorie and Mary; and brothers, Tony and Everette Murphy.
The visitation will be Friday, February 3, 2023 at 4:00 PM at Wright Funeral Service Chapel.
A Graveside service will be conducted Monday, 2 PM, at the West Irvine Cemetery.
Wright Funeral Service & Crematory is serving the family. Online condolences may be made at www.wrightfuneralservices.net