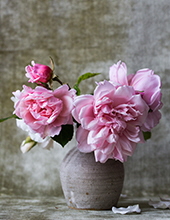 Obituary for Ida Mae Mansfield
Ida Mae Mansfield, age 96, of Kirksville Road in Richmond, passed away Wednesday, August 5, 2020, at the Compassionate Care Center following a long illness. She was born May 25, 1924 in Estill County and was the daughter of the late Joe Mack and Jenetta Rawlins Rader. She was a homemaker and member of the Ravenna Church of God. She had lived in Estill County most of her life. She is survived by:
5 daughters: Phyllis (Johny) Adair - Florida
Von Joy (Tom) Norris - Richmond
Colleen (Randall) Thomas - Irvine
Vydra (Jerry) Kirby - Irvine
Cheryl Arvin - Irvine
3 sons: Dwight (Rhonda) Mansfield - Irvine
Dolphus (Kathy) Mansfield - Georgia
Anthony Mansfield - Irvine
1 sister: Jenette Washburn - Ohio
18 grandchildren: Tammy Tipton, Trina Reffett, Kristy Tackett, Ransom Adair, Candace Adair, Vanessa Payne, Nicole Mansfield, Randi Slusser, Ralden Mansfield, Suzanne Dziegiel, Colin Thomas, Kelly Thomas, Erica Thomas, Billie Neil, Matthew Kirby, Lance Hager, Krystal McNally, Rachel Mansfield, Nivra Lainhart
Several great grandchildren and several great-great grandchildren
She was preceded in death by 2 sons, Darrell Cox and Dexter Mansfield and several brothers and sisters.
Friends may call from 11 AM to 1 PM Monday, August 10, at the Warren F. Toler Funeral Home. Private funeral services will be conducted with burial at the Oakdale Cemetery.