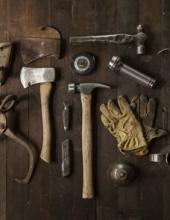 Obituary for Hobert Ben Smith
Hobert Ben Smith, age 50, of Maples Hill Drive in Richmond, passed away Thursday, May 28, 2020 at his home. He was born March 18, 1970 in Breathitt County and was the son of the late Hobert Smith and Joyce Ann Dunn Smith. He was a former construction worker and lived in Estill County most of his life. He is survived by:

His wife: Karen Kaye Mayle Smith
1 Daughter: Taylor Ann Smith - Madison County
2 Sons: Hobert Bryce Smith - Madison County
Michael Smith - Knox County
1 Stepson: Elliot Karston Muncy - Madison County
2 Brothers: Anthony Scott Smith - Estill County
Danny Gerald Smith - Madison County

Memorial services will be held at a later date.