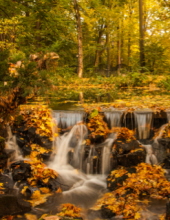 Obituary for Henry Todd Walters
Henry Todd Walters, age 48, of Elm Street in Ravenna, passed away Friday, November 1, 2019, at his home. He was born January 21, 1971 in Richmond, KY and was the son of Henry Earl Walters and Ladene Walters Foster. He was a former employee of Tokico and had attended the Ravenna Nazarene Church. He is survived by:
His father: Henry Earl Walters
His mother: Ladene Walters (Jerry D.) Foster
3 Daughters: Cara Walters
Tavin Walters
Morgan Walters
1 Son: Johnathan (Jamie) Walters
2 Grandchildren: Nekoda and Zayn Walters
He was preceded in death by his sister, Melissa Dawn Walters.
No memorial services are scheduled at this time. Warren F. Toler Funeral Home is in charge of arrangements.