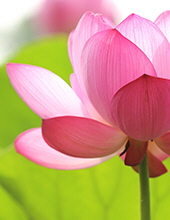 Obituary for Hazel Jo Sherrard
Hazel Jo Sherrard, age 84, of Main Street in Irvine passed away Friday, November 20, 2020, at her home. She was born October 24, 1936 in Madison County and was the daughter of the late William Dan and Dorothy Richardson Moore. She was retired from B G Sherrards Jewelry, was an apprentice watch maker and a past President of the Kentucky Jewelers Association. She was a member of the Irvine First Christian Disciples of Christ and one of the original founders of the Mushroom Festival. She is survived by:
Her husband: Bobby G. Sherrard
1 daughter: Jacqueline Jo (Allen) Graves - Fayette Co.
2 sons: Robert Daniel (Kimberly) Sherrard - Franklin Co.
Harold Glenn "Howie" (Staci) Sherrard - Carter Co.
1 sister: Vivian Kaye Daugherty - Estill Co.
7 grandchildren: Marisol Isabella Graves, Sutton Sherrard, Carrington Sherrard, London Sherrard, Samuel Calvin Sherrard, Mary Grace Sherrard and Jacob Paul Sherrard
She was preceded in death by her sister, Gloria Wolfinbarger.
Due to Covid-19, graveside services will be conducted Monday, November 23, 1 PM at the Sunset Memorial Gardens by Bro. Greg Humpert. The Warren F. Toler Funeral Home is in charge of arrangements.