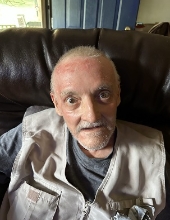 Obituary for Harvey Ken Watson
Harvey Ken Watson, age 73, of Cobb Hill Road in Irvine, passed away Tuesday, March 14, 2023, at his home following a short illness. He was born July 7, 1949 in Irvine and was the son of the late Thomas Green and Della Mae Patrick Watson. He was retired from Trane Co. and attended the Cobb Hill Church of Christ. He was preceded in death by his wife, Elizabeth B. Johnson Watson. He is survived by:
1 daughter: Cheri (Darvin) Johnson - Lee Co.
1 son: Doug Watson - Estill Co.
2 sisters: Elaine (Dillard) Horn - Estill Co.
Annette (Tim) Griggs - Boyle Co.
2 brothers: Ben (Lynn) Watson - Lincoln Co.
Wendell Watson - Jessamine Co.
3 grandchildren: Chris (Timberlee) Coffey, Casey (Michael) Grace, and Christina (Gina) Powell
9 great grandchildren and 1 great-great grandchild
Several nieces and nephews
He was preceded in death by his sister, Frances Rogers, his nephew, Jerry Watson, and his niece, Ashley Watson.
Funeral services will be conducted Thursday, March 16, 1 PM at the Cobb Hill Church of Christ with Bro. Jay Dixon officiating. Burial will be at the Cobb Hill Cemetery. Visitation will be held from 12 to 1 PM Thursday at the Church.
Pallbearers: Chris Coffey, Darvin Johnson, Michael Grace, Junior Coffey, Gary Riddell, and Junior Horn
Honorary Pallbearers: Aaron Coffey, Isaiah Coffey, and Dakota Jewell