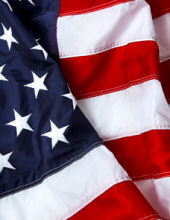 Obituary for Harold Dean Stoll
Harold Dean Stoll, age 84, of Moberly Road in Richmond, passed away Thursday, January 24, 2019, at the Irvine Nursing & Rehabilitation Center following a short illness. He was born June 4, 1934 in Hillsdale, Michigan and was the son of the late Marvin and Viola Reader Stoll. He was a retired Petty Officer with the United States Navy and a former United States Postal worker. He was a member of the First Baptist Church in Richmond. He is survived by:
His wife: Judith Hall Stoll
1 Daughter: Shawna (Tim) Leiva - Madison Co.
1 Son: Stephen Stoll - Florida
2 Step-Daughters: Deborah (Brian) Anderson - Florida
Ronda (Tom) Raines
1 Step-Son: Ric (Sharon) Randolph
1 Sister: Ladonna Ferdon - Michigan
2 Step-Grandchildren: Abigail and Jameson Raines
He was preceded in death by 1 step-son, David Dettmer and 3 siblings; Betty Shaver, Paul Stoll and Dallas Stoll.
Memorial services will be held at a later date. Warren F. Toler Funeral Home is in charge of arrangements.