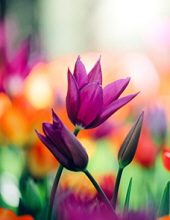 Obituary for Gracie Estes
Gracie Estes, age 93, of Estes Road in Beattyville, passed away Thursday, December 17, 2020, at the Lee County Constant Care Center following a long illness. She was born March 24, 1927 in Estill County and was the daughter of the late Willie and Eva Lamb Scenters. She was a homemaker and former Carhartt, Inc. employee and was a member of the Church of God. She was preceded in death by her husband of 62 years, Odell Estes and her son, Bobby Ray Estes. She is survived by:
Her grandchildren, great grandchildren and great-great grandchildren: Karen (Jr.) Brandenburg, Sharon Pelfrey, Stephanie (Greg) Durbin, Vickie (Jerry) Ross, Crystal Estes Dodson and children Jace and Anya, Rebecca Estes Meadows and son Lijah, John (Mikie) Moore and children Serena and Payton, Randall (Samantha) Brandenburg and children Hunter, Hallie, Harper, Callie and Ethan and Andrea (Mikie) Miller and children Jaycie and Emilynn
1 sister: Opal Riddell
Host of nieces and nephews
She was preceded in death by 5 sisters, Emily Stone, Mamie Gordon, Bertha Riddell, Naomi Walling, Gladys Still and 4 brothers, Chester, Floyd, Wesley and Clyde Scenters.
Visitation for the public will be held Saturday, December 19, from 11 AM to 1 PM at the Warren F. Toler Funeral Home. Private funeral services will be conducted by Rev. Hargus Gordon and Rev. Nikki Horn with burial at the Beatty Place Cemetery.