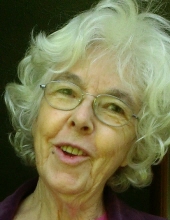 Obituary for Grace Ann Cox
Grace Ann Horn Cox, age 82, of Hargett Road in Irvine, passed away Thursday, August 26, 2021, at her home. She was born January 19, 1939 in Estill County and was the daughter of the late Dillard and Flora Dunn Horn. She was a homemaker and enjoyed reading, quilting, and gardening. She had lived in Estill County most of her life. She is survived by:
4 daughters: Debra Cox (Gary) Freeman
Kathy Cox Watson
Sheila Cox (Marty) Leslie
Clarissa Ann (Missy) Cox
3 sons: Joey Allen Cox
Jason (April) Cox
Elby Jared (Misty) Cox
2 sisters: Betty Ruth Turner
Wilma Hoover
2 brothers: Dillard Horn, Jr.
Jeff Horn
12 grandchildren, 9 great grandchildren
She was preceded in death by 3 sisters, Ethel Horn Denny, Lucy Dudney, Hester Hoover and 1 brother, Garret Horn.
Funeral services will be conducted Monday, August 30, 11 AM at the Warren F. Toler Funeral Home Chapel with Bro. Jerry Smith officiating. Burial will be at the New Bethel Cemetery. Visitation will be held Sunday from 6 to 9 PM.
In lieu of flowers, the family asks that donations be made to the Estill County Public Library and bookmobile.