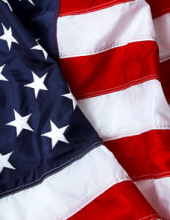 Obituary for Glennville Clay Case
Glennville Clay Case, age 87, of 3rd Street in Ravenna, passed away Saturday, July 31, 2021, at his home following a long illness. He was born August 3, 1933 in Estill County and was the son of the late Claude B. and Ella Lee Stamper Case. He served in the United States Marine Corp during the Korean Conflict and was a retired minister and a retired CSX employee. He was a member of the Gum Springs Church of God where he pastored for 32 years. He had lived in Estill County all his life. He is survived by:
His wife: Dorothy Della Gray Case
1 daughter: Tonya Case - Estill Co.
2 sons: Jeffery Glenn (Tina) Case - Estill Co.
Stephen (Jennifer) Case - Madison Co.
2 sisters: Frances Hall - Estill Co.
Janice Burton - Kenton Co.
2 brothers: Dennis Case - Fayette Co.
Willie Case - Estill Co.
6 grandchildren: Billy Clay Case, Logan Newkirk, Virginia Ketron, Ashlee Case, Laura Case and Ashley Newkirk
He was preceded in death by 2 brothers, Truman Case and Claude Case, Jr.
Funeral services will be conducted Tuesday, August 3, 2 PM at the Warren F. Toler Funeral Home Chapel with Bro. Gainus Rogers and Bro. Les McIntosh officiating. Burial will be at the Grey Cemetery. Visitation will be held from 12 to 2 PM on Tuesday.