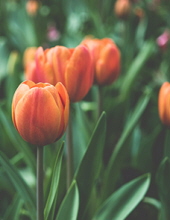 Obituary for Gayola Mae Adams
Gayola Mae Adams, age 81, of Cobb Hill Road in Irvine, passed away Wednesday, June 17, 2020, at the St. Elizabeth Hospice following a long illness. She was born March 10, 1939 in Estill County and was the daughter of the late Roy and Bertha Patrick Case. She was a homemaker and member of the Jesus Christ Latter Day Saints. She was preceded in death by her husband, Stanley Adams. She is survived by:
3 daughters: Melanie Bowman - Irvine
Luanna Robinson - Independence
Karron Adams - South Gate
3 sons: Todd Adams - Alexandria
Randy Adams - Louisville
Darron Adams - Newport
1 sister: Aggie Fahlbush - Newport
A multitude of grandchildren, great grandchildren and great-great grandchildren.
She was preceded in death by several brothers and sisters.
Friends may call between 11 AM and 1 PM Saturday at the Warren F. Toler Funeral Home. Private funeral services will be held. Burial will be at the Cobb Hill Cemetery.