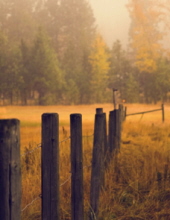 Obituary for Garet Wayne Horn
Garet Wayne Horn, age 72, of Plowman Dunn Road in Irvine passed away Friday, November 13, 2020, at his home following a long illness. He was born May 9, 1948 in Estill County and was the son of the late Dillard and Flora Dunn Horn. He was a retired logger and heavy equipment operator and attended the Church of the Nazarene. He had lived in Estill County most of his life. He is survived by:
His wife: Ruth Janet Deaton Horn
1 daughter: Tammy Lynn Horn - Estill Co.
1 son: Garet (Jan) Horn, Jr. - Clark Co.
3 sisters: Gracie Cox - Estill Co.
Wilma Hoover - Estill Co.
Betty Turner - Estill Co.
2 brothers: Dillard Horn - Estill Co.
Jeff Horn - Estill Co.
2 grandchildren: Cole Garet Horn and Mary Addison Horn
He was preceded in death by 3 sisters, Hester Hoover, Ethel Smith and Lucy Duddney.
Graveside services will be conducted Monday, November 16, 11 AM at the New Bethel Cemetery. The Warren F. Toler Funeral Home is in charge of arrangements.