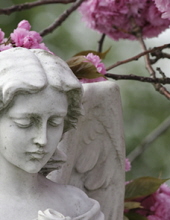 Obituary for Frieda Ruth Flinchum
Frieda Ruth Flinchum, age 91, of Crystal Creek Lane in Irvine, passed away Monday, July 4, 2022, at the Irvine Health and Rehab Center following a short illness. She was born September 21, 1930, in Clark County and was the daughter of the late Troy Sid Cole and Mary Abney Cole. She was a homemaker and a member of the Sandfield Pentecostal Church of God. She had lived in Lee County for most of her life. She is survived by:
1 daughter: Carolyn Sue Goosey - Estill Co.
1 son: Paul Edward Flinchum - Estill Co.
7 grandchildren, 8 great grandchildren, and 3 great-great grandchildren.
In addition to her parents, she was preceded in death by her husband, Rev. Chester William Flinchum, 1 daughter, Marilyn Joyce Canter, 11 siblings and 2 sons-in-law, Lester Canter and Dexter Goosey.
Private burial was conducted Wednesday, July 6, at the Cobb Hill Cemetery. The Warren F. Toler Funeral Home was in charge of arrangements.