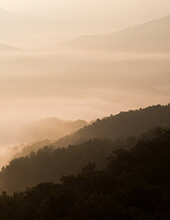 Obituary for Freddie Joe Reeves, Sr.
Freddie Joe Reeves, Sr., age 72, of Richmond Road in Irvine, passed away Sunday, March 29, 2020, at the University of Kentucky Hospital following a short illness. He was born June 27, 1947 in Perry County and was the son of the late Carlis and Lelia Price Reeves. He was a retired CSX employee and a member of the Ravenna Church of God. He served in the United States Navy during the Vietnam Conflict and had lived in Estill County most of his life. He is survived by:
His wife: Edna Louise Slone Reeves
1 daughter: Michelle (Jack) Baker - Ohio
4 sons: Michael (Eden) Slone - Nicholasville
Freddie Reeves, Jr. - Richmond
Kenneth Reeves - Estill Co.
James Reeves - Estill Co.
1 sister: Faye Spicer - Georgia
5 grandchildren 1 great grandchild
He was preceded in death by several brothers and sisters.
Memorial services will be held at a later date. Warren F. Toler Funeral Home is in charge of arrangements.