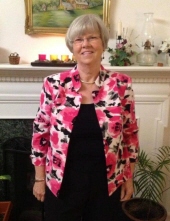 Obituary for Frances Elizabeth Day
Frances Elizabeth Johnson Day, age 74, of Grindstone Road in Irvine, passed away from cancer on Thursday, March 4, 2021, at her home. She was born September 17, 1946 in Estill County and was the daughter of the late Clarence and Virginia Grace Willis Johnson. She was a homemaker and member of the Rice Station Christian Church. She had lived in Estill County all her life. She was preceded in death by her husband, Charles Day. She is survived by:
Her daughter: Opal Elizabeth "Beth" Day Spradlin (Stanley) - Estill Co.
2 sisters: Carolyn Gray - Estill Co.
Nellie Farthing - Estill Co.
1 grandchild: Logan Spradlin - Louisville
6 nieces
She was preceded in death by 2 brothers, Daniel and Ray Johnson and an infant sister and brother.
Visitation for the public will be held Monday, March 8, from 10:30 AM to 1 PM at the Warren F. Toler Funeral Home. Private funeral services will be conducted by Bro. Joe Hall with burial at the West Irvine Cemetery.