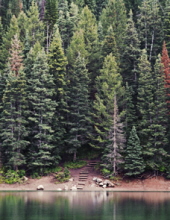 Obituary for Farrell Willis
Farrell Willis, age 67, of Blackburn Road in Irvine, passed away Tuesday, February 26, 2019 at the Marcum and Wallace Hospital following a long illness. He was born March 31, 1951 in Estill County to the late Marion and Bessie Hardy Willis. He was a retired mechanic and lived in Estill County all his life. He is survived by:
His wife: Wanda Lee Townsend Willis - Estill Co.

4 Daughters: Sherry Willis - Paris, KY
Amy Shearer - Madison, Co.
Farrah Willis - Estill Co.
Cassandra Willis - Estill Co.

3 Sons: Glen Townsend - Estill Co.
Shawn Willis - Estill Co.
Jeremiah Willis - Estill Co.

4 Sisters: Nannie Hunt - Estill Co.
Myrtle Neal - Estill Co.
Sharrion Anderson - Clark Co.
Judy Oaks - Estill Co.

2 Brothers: Herman Willis - Estill Co.
Cash Willis - Estill Co.

11 Grandchildren Several nieces and nephews

He was preceded in death by 2 sisters, Betty Sue Riddell and Joyce Riddell; and 4 brothers Charles Willis, Bill Willis, Beverly Willis, and Paul Willis

Funeral services will be conducted Friday, March 1 at 1 PM at the Warren F. Toler Funeral Home Chapel by Bro. Jerry Rose. Burial will follow in the Willis Family Cemetery. Friends may call between 6 and 9 PM Thursday night at the funeral home.