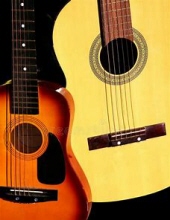 Obituary for Fairley Holden Neal
Fairley Holden Neal, age 75, of Dry Ridge Road in Irvine, passed away Saturday, January 22, 2022, at the Marcum & Wallace Memorial Hospital following a short illness. He was born October 29, 1946 in Estill County and was the son of the late Jimmy and Lucy Powell Neal. He was retired from Bundy Tubing and was a member of the Masonic Lodge at Fitchburg. He was preceded in death by his wife, Irene Wilson Neal, and is survived by:
1 daughter: Sonja Deonia Neal - Irvine
2 sons: Wayne Wilson Neal & wife, Caren Sue - Irvine
Fairley Holden "Charlie" Neal, Jr. & Jennifer Rena Sparks - Irvine
1 sister: Yvonne Draggoo - Irvine
3 brothers: Steven Douglas Neal - Irvine
Jack Neal - Irvine
Robert Neal - Clay City
10 grandchildren and 9 great grandchildren
He was preceded in death by his son, Steven Randall Neal, and 1 brother, Walter Neal.
Funeral services will be conducted Wednesday, January 26, 1 PM at the Warren F. Toler Funeral Home Chapel. Burial will be at the Sonny Powell Cemetery. Visitation will be held Wednesday from 11 AM to 1 PM at the Funeral Home.