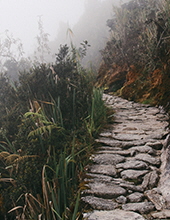 Obituary for Everett Arthur, Jr.
Everett Arthur, Jr, age 70, of Howell Hollow in Ravenna, passed away Thursday, March 26, 2020, at his home following a long illness. He was born May 12, 1949 in Estill County and was the son of the late Everett and Myrtle Lee Crowe Arthur. He was a retired mechanic and a member of the Providence Baptist Church. He is survived by:
His wife: Sandra McManus
2 step-children: Allison Conner - Madison Co.
Adam McManus - Madison Co.
2 daughter-in-laws: Hannah McManus and Jennifer McManus
6 brothers: Fred, Wallace, Cornelius, Earl, Linville and H.M. Arthur - all of Estill Co.
4 grandchildren: Amber Tevis, Megan McManus, Addison Conner and Etta Lynn McManus
He was preceded in death by 2 step-sons; Shawn and Jeremy McManus and 2 brothers; Gerald and Frank Arthur and 1 sister, Geneva Arthur.
Private services will be conducted. Warren F. Toler Funeral Home is in charge of arrangements.