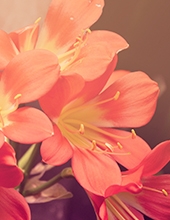 Obituary for Eva Alexander Rose
Eva Alexander Rose, age 85, a resident of the Fountain Circle Care and Rehab Center in Lexington, passed away Saturday, March 4, 2023, at the Center following a long illness. She was born August 22, 1937, and was the daughter of Lucian Alexander and Nannie Hall Noland. She had retired from the Roses Department Store and attended the Providence Baptist Church. She had lived in Estill County for most of her life. She was preceded in death by her husband, Edwin Rose, and she is survived by:
Her daughter: Virginia (Richard) Hunt - Estill Co.
In addition to her parents and her husband, she was preceded in death by 1 sister, Alice Craycraft, and 3 brothers, Bill, Dave, and Wayne Freeman
Funeral services will be conducted Tuesday, March 7, 12 PM at the Warren F. Toler Funeral Home Chapel with Bro. Ronald Lutes officiating. Burial will be at the Amos Richardson Cemetery. Visitation will be held on Tuesday from 11 AM to 12 PM at the Funeral Home.