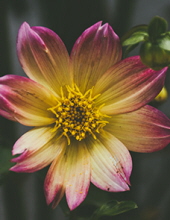 Obituary for Ethelene Sparks Henry
Ethelene Sparks Henry, age 72, entered her eternal home on Monday, October 17, 2022, following a short illness. She was born December 4, 1949, in Estill County and was the daughter of the late Charlie and Affie Rice Sparks. She was a homemaker and a member of the Crystal Holiness Church. She had lived in Estill County all her life. She is survived by:
1 daughter: Samantha Ashcraft - Madison Co.
1 son: David Henry - Estill Co.
2 sisters: Suda Sparks - Estill Co.
Faye Rose - Estill Co.
5 brothers: Don Sparks - Clark Co.
Sammy Sparks - Estill Co.
Arnold Sparks - Estill Co.
Charles Sparks - Estill Co.
Raymond Sparks - Estill Co.
4 grandchildren: Tamara Ashcraft, BreAnna Ashcraft, Micah Ashcraft and Bryce Henry
1 great grandchild: Presley Reay
She was preceded in death by 1 sister, Hazel Sparks and 1 brother, R.J. Sparks.
Funeral services will be conducted Thursday, October 20, 6 PM at the Warren F. Toler Funeral Home. Visitation will be held from 5 to 6 PM on Thursday.