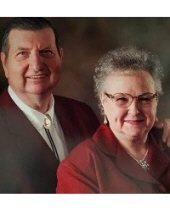 Obituary for Elsie Estes Kirby
Elsie Estes Kirby, the daughter of the late Masco Estes and Addie Bee Estes, passed peacefully in her sleep on August 22, 2022. She was a retired employee of Carhartt and a lifelong resident of Estill County. She was preceded in death by her husband of 53 years, Richard Charles Kirby, and her daughter, Teresa Gail Kirby-Raglin. She was a member of Thomas Baptist Church.
Elsie is survived by:
Daughter, Charlotte Kirby, London, Ky
Sons, Charles S. Kirby (Mary), Waco, Ky
Anthony W. Kirby (Hope Willis), Irvine, Ky
Son-in-law, Darin Raglin, Midway, Ky
Grandchildren, Katelynn Kirby, Kendall Kirby, Elizabeth Raglin, and Hannah Raglin
Siblings, Geneva Philbeck, Hamilton, Ohio, Kenneth Estes, Irvine, Ky, and Delbert Estes, Irvine, Ky
Elsie is also survived by her best friend of 50+ years, Teresa Phoenix (Larry), and Cheryl Smith (Steve Masters) who she loved dearly and always thought of as her baby sister.
In addition to her parents, husband, and daughter, she was preceded in death by her siblings, Eva Mae Miller, Roscoe Estes, Samuel Estes, Obed Estes, Eunice Robertson, Beverly Estes, Reva Hardy, and Michael Estes.
Elsie will be fondly remembered especially for her sense of humor, work ethic, cooking and deep love of family and friends.
Funeral services will be held on Friday, August 26, 1 PM at the Warren F. Toler Funeral Home with Brother Mike Creech and Brother Brett Benton officiating. Visitation will be held Thursday from 6 to 9 PM at the Funeral Home. She will be interred at West Irvine Cemetery in Irvine, KY.