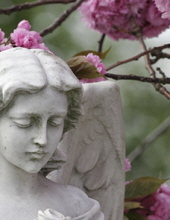 Obituary for Edna Frances Cusick
Edna Frances Cusick, age 93, of Sandhill Road in Irvine, passed away Sunday, August 15, 2021, at her home following a long illness. She was born April 2, 1928 in Bronxville, NY and was the daughter of the late Paul and Stephanie Amulus Gavalis. She was a former nursery school teacher and was a member of Our Lady of Fatima. She was also a member of the Mixed Nuts. She was preceded in death by her husband, Edward Walter Cusick and is survived by:
2 daughters: Marilyn Edna (Steven) Jones - Irvine
Cynthia Ann Cusick (Scott Beath) - Irvine
2 sons: James Craig Cusick - Washington
Lawrence Charles (Kelly) Cusick - New Hampshire
9 grandchildren, 8 great grandchildren and 1 great-great grandchild
She was preceded in death by her son, Michael Edward Cusick and 3 sisters, Ann Gavalis, Mary Conroy, Helen Gavalis and 4 brothers, Charles, Joseph Vincent and Frank Gavalis.
Memorial services will be conducted at a later date. The Warren F. Toler Funeral Home is in charge of arrangements.