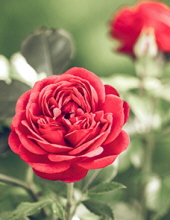 Obituary for Edith Fern Hall
Edith Fern Hall, age 76, of Hall Way in Ravenna passed away Tuesday, November 24, 2020, at her home. She was born August 3, 1944 in Mercer County and was the daughter of the late George and Wall Cooper. She was a homemaker and former employee of Quality and the Irvine Nursing & Rehabilitation Center. She attended the Roadside Mission and had lived in Estill County most of her life. She is survived by:
Her husband: Allie Hall, Jr.
4 sons: Lonnie Cooper - Powell Co.
David (Melissa) Charles - Powell Co.
Teddy (Samantha) Charles - Powell Co.
Matthew Charles - Powell Co.
1 sister: Beatrice - Georgia
1 brother: Robert Hugh Cooper - South Carolina
10 grandchildren
She was preceded in death by 2 children, Eddie Carl Hall and Sherry Lynn Hall.
Due to Covid-19, private funeral services will be conducted at the Warren F. Toler Funeral Home by Bro. Jim Hall with burial at the Cobb Hill Cemetery.