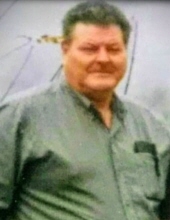 Obituary for Earl Douglas Riddell
Earl Douglas Riddell, age 78, of Stacy Lane in Irvine,passed away Thursday, November 21, 2019, at the St. Joseph East Hospital. He was born August 20, 1941 in Estill County and was the son of Sarah Angeline Perry Riddell and the late Elmer Riddell. He was a retired truck driver and a member of the Wagersville Community Pentecostal Church of God. He had lived in Estill County most of his life. Survivors in addition to his mother include:
His wife: Evelyn Marie Baker Riddell
1 daughter: Doris Ann Riddell - Lexington
2 sons: Earl Douglas (Mary) Riddell, Jr. - Lexington
Keith Riddell - Lexington
2 step-children: Kimberly Jo (Jamie) Riddell - Irvine
David (Gwen) Hager - Irvine
1 sister: Laura Faye Johnson - Nicholasville
3 brothers: Tony Riddell - Nicholasville
Roger Riddell - Nicholasville
James Benny Riddell - Nicholasville
17 grandchildren 13 great grandchildren
He was preceded in death by 2 children; Mary Earlise Riddell and Kirt Douglas Riddell, 1 sister; Doris Marie Riddell, 4 brothers; David Wayne, Elmer Jr., Danny Dale and Bobby Joe Riddell, and 1 great grandchild.
Funeral services will be conducted Sunday, November 24, 2 PM at the Warren F. Toler Funeral Home Chapel by Bro. Frankie Sparks and Bro. Phillip Smith. Burial will be at the Pea Ridge Cemetery. Friends may call between 6 and 9 PM Saturday at the Warren F. Toler Funeral Home.