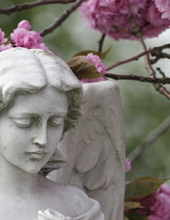 Obituary for Doris Faye Horn
Doris Faye Horn, age 76, of Riverview Road in Irvine passed away Monday, February 17, 2020, at her home following a short illness. She was born March 8, 1943 in Estill County and was the daughter of the late Troy and Corria Meredith Horn. She was a property appraiser and a member of the Estill County Historical Society. She also enjoyed volunteering at the Estill County Food Bank. She is survived by:
1 brother: Donald Ray (Millie) Horn - Estill Co.
6 nieces and nephews
Several great nieces and nephews
She was preceded in death by 1 brother, Garry Lynn Horn.
There are no services scheduled at this time. Warren F. Toler Funeral Home is in charge of arrangements.