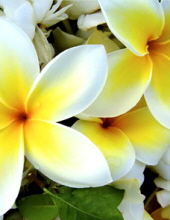 Obituary for Donna Louise Marcum
Donna Louise Marcum, age 56, of Freds Lane in Irvine, passed away Tuesday, July 2, 2019, as the result of an automobile accident. She was born December 4, 1962 in Estill County and was the daughter of the late Denver Reynolds and Myrtle Reynolds Moore. She was a retired Walmart employee and was a member of the Providence Baptist Church. She had lived in Estill County all her life. She is survived by:
Her husband: Farris Glen Marcum
1 Daughter: Rebecca Marcum - Estill Co.
2 Sons: Joseph (Amber) Marcum - Estill Co.
Bryant Christopher Lee Mahaney - Estill Co.
3 Brothers: Freddie Reynolds - Madison Co.
Kevin Reynolds - Estill Co.
Gary Wayne Reynolds - Georgia
2 Grandchildren: Hagen Joe Marcum and Brisen Cole Marcum
She was preceded in death by 1 brother, Randall Reynolds.
Funeral services will be conducted Monday, July 8, 1 PM at the Providence Baptist Church by Bro. Tim Roberts and Bro. Randy Marcum. Burial will be at the Marcum Cemetery. Friends may call between 6 and 9 PM Sunday at the Providence Baptist Church. Warren F. Toler Funeral Home is in charge of arrangements.