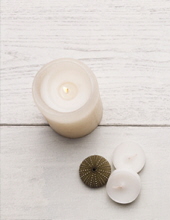 Obituary for Donald Winkler
Mr. Donald Winkler, 94 of Estill County, passed away on Monday, February 7, 2022, at the Marcum-Wallace Memorial Hospital in Irvine.
Donald was born on June 22, 1927, in Estill County, Kentucky and was the son of the late Greeley and Mattie Warford Winkler. He was a retired brick mason and had previously resided in Ohio, before moving back to Estill County.
Survivors include a daughter: Sandi Postle of Ohio; two sisters: Thelma Weidle of Carlisle, Ohio and Barbara Crawford of Lexington, Kentucky; one grandson and four great-grandchildren.
In addition to his parents, he was preceded in death by two brothers: A. J. Winkler and Billy Winkler.
Funeral Services will be held at 1:00 PM Saturday at the Warren F. Toler Funeral Home in Irvine, Kentucky. Burial will follow in the Winkler Family Cemetery at Crooked Creek.
Visitation will begin at 11:00 AM Saturday morning at the funeral home in Irvine.
The Combs, Parsons & Collins Funeral Home is in charge of the arrangements.