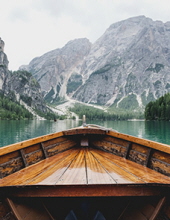 Obituary for Donald Norton, Sr.
Donald Norton, Sr., age 52, of Red Lick Road in Irvine, passed away Saturday, July 25, 2020, at the Baptist Health Hospital in Lexington following a short illness. He was born February 10, 1968 in Estill County and was the son of Christine Kirby and the late Bill Norton. He was an employee of Bluegrass Plating and had lived in Estill County all his life. Survivors in addition to his mother include:

His wife: Melissa Pearl Hines Norton

3 daughters: Amanda (Brad) Wireman - Madison Co.
Kaylee Powell-Norton - Estill Co.
Kayla (Holden) Hines - Estill Co.

2 sons: Donald (Jennifer) Norton, Jr. - Madison Co.
Chris (Ashley) Norton - Estill Co.

5 grandchildren

Special nephew: Elijah Murphy - Estill Co.

Friends may call between 11 AM and 1 PM Thursday at the Warren F. Toler Funeral Home. Private graveside services will be held.