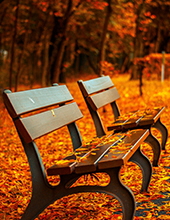 Obituary for Dewie Wiseman
Dewie Wiseman, age 91, of White Oak Road in Irvine passed away Friday, April 26, 2019, at the Marcum & Wallace Memorial Hospital following a short illness. He was born July 22, 1927 in Estill County and was the son of the late Charlie and Anna Powell Wiseman. He was a retired Pepsi Cola Distributor and a member of the Hargett First Church of God. He had lived in Estill County most of his life. He is survived by:
His wife: Christine West Wiseman
2 Sons: Eugene (Nettie Jane) Wiseman - Richmond
Lloyd Wiseman - Irvine
1 Brother: Wayne Wiseman - Irvine
6 Grandchildren: Brian Wiseman, Barry Wiseman, Brett Wiseman, Christopher Wiseman, Am Crowe and Susan Hix
8 Great Grandchildren
He was preceded in death by his daughter, Amanda Louise Wiseman, 5 sisters; Orphy Deaon, Orie Puckett, Pearl Walling, Chrystal Sparks, Reva Jones and 2 brothers; Clyde and Ray Wiseman.
Funeral services will be conducted Tuesday, April 30, 1 PM at the Warren F. Toler Funeral Home by Bro. Roy Jackson. Burial will be at the Dunaway Cemetery. Friends may call between 6 and 9 PM Monday at the Warren F. Toler Funeral Home.